The Primary Section (Class I to IV)
Here the school helps the young minds grow, learn and experience through a creative and modern education curriculum. The children are taught the concepts before they learn to read and write. This is the most formative and impressionable period in a childs life. The teachers focus on satisfying the inquisitive minds of children and help them focus and explore with hands on material.
English
Hindi
Tamil
Number work, Arithmetic
Health talk and Nature talk, Science
Social Studies
Moral Science
Computer Science
Music
Games, Physical Education, Drawings, Arts and Crafts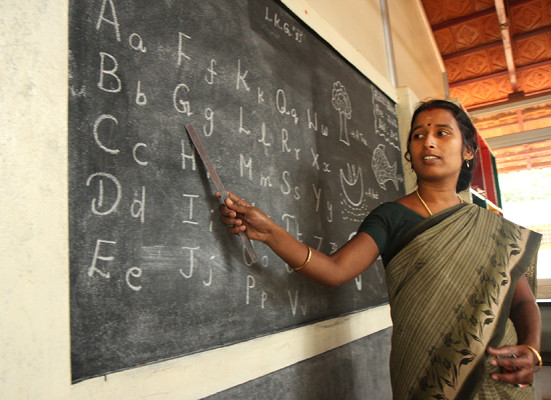 The Middle Section (V to VIII)
Here children discover the joys of learning through companionship and group interaction. The children are helped to develop self confidence, self dependability and honesty.
English
Tamil / Hindi
Mathematics
Physics, Chemistry and Biology
History & Civics and Geography
Physical Education, Drawing and Arts & Craft
Computer Science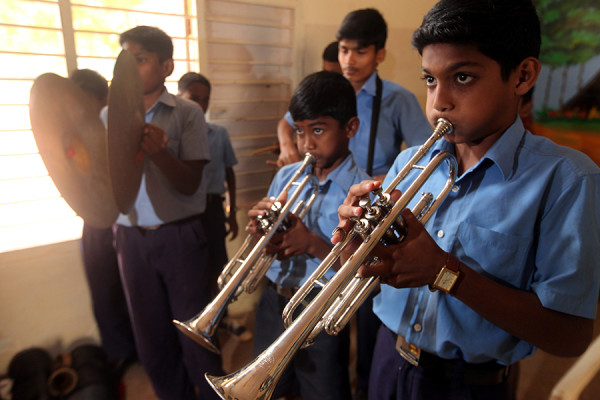 The High School Section (IX & X)
Here the students are encouraged to enlarge their mental horizon and prepare them to face the outside world. The learning process is distinctive.
English
Tamil / Hindi
Mathematics
Science

Physical Science
Biological Science
Computer Science

Social Science

History & Civics
Geography
Economics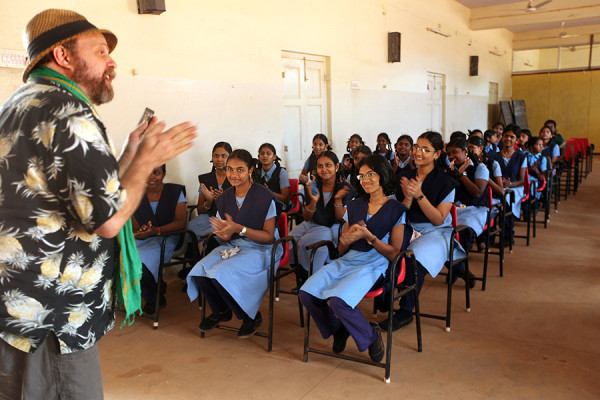 The Higher Secondary Section (XI & XII)
The school aims at making the students life-long learners, excelling in all fields and growing up to be worthy and responsible citizens. When the students leave the school, they possess the right attitude, aptitude and talent necessary to pursue higher education in a highly competitive environment of higher learning. Career counseling is provided by interaction with people from different professions and walks of life. Each one of them is poised to excel and succeed in the profession of their choice in their lives beyond school.
Group I:Tamil / Hindi / Sanskrit,English,Mathematics,Physics,Chemistry & Biology.
Group II:Tamil / Hindi / Sanskrit, English, Mathematics, Physics, Chemistry and Computer Science.
Group III:Tamil / Hindi / Sanskrit, English, Physics, Chemistry Biology and Micro Biology.
Group IV:Tamil / Hindi / Sanskrit, English, Elements of Commerce, Accountancy, Elements of Economics and Business Maths / Computer Science
Apart from academics the children are encouraged to take part in diverse extracurricular activities such as:
Organizing assembly and prayers
Publishing of in-house magazine
Participating in inter-school and intra-school competitions
Sports and games
Arts and crafts
Song and dance
Creative writing
Drawing